San Lazaro + De La Calle at Bar Open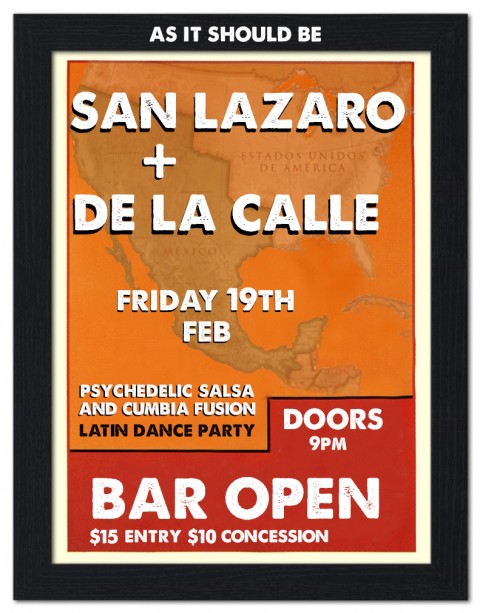 ¡Ateción! Latin fever is hitting Fitzroy on the 19th of February!!!
Two Juggernauts of inner city Latin music are joining forces to take Bar Open South of the border.
San Lazaro and De La Calle are calling all Cumbieras and Cumbieros, Salseras and Salseros, lovers of psych, freaks of funk and enthusiasts of getting down to attention.
Have you ever wanted more cowbell? This gig has more cowbell than you can handle.
Be ready to dance, scream 'arriba' and 'ole' inappropriately.
So many brass sections, so much percussion. You'll be sweating through your poncho before you can say "Bongo bongo, clave clave, primo bueno cha cha cha."
Arooooooooooo!!!!!!
Doors open from 9pm
$15 Full and $12 Concession
Check out Bar Open HERE