f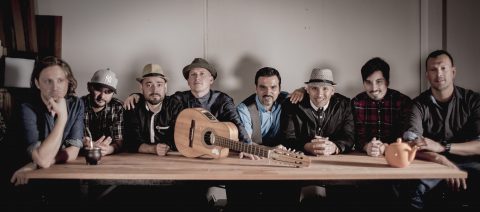 San Lazaro are Australia's most prolific and longest established creators and performers of original Latin music. A tribe of long-lost Latinos with backgrounds from Chile to Cuba to Catalonia, destiny drew San Lazaro together at the Southern end of the world to sing the songs they needed to sing and tell the stories they needed to tell. A constantly evolving kaleidescope of pan Latin influences, San Lazaro's sound combines vintage elements of classic Cuban Son and old school New York Salsa with Boogaloo, psychedelic Cumbia and funk to create a vibrant and individual sound that is relatable to anybody who likes to dance.
We can't forget the epitome of what transnational psychedelic salsa is, the group San Lazaro representing Chile, Colombia, Cuba and Australia with an authentic salsa vibe through their song, "Muchacho Tranquilo"
Sounds and Colours
Since 2003 San Lazaro have been playing, recording and and writing Latin music in Melbourne and 2016 saw their third album, La Despedida, released on HopeStreet Recordings.  La Despedida is a compendium of Spanish language songwriting at it's most honest, unapologetic and personal. There are protest songs, songs of midnight ennui and songs that promise musical salvation. For the English speakers, there is a subtitling project in the wings but until it is realised – the band invite you to put the record on loud and shake your worries away to the universal language of rhythm.
4.5 star review on Sydney Morning Herald.
"It sounds terrific. Impassioned and quirky in a kind of

Tex

–

Mex

way, one minute we're demounting what feels like an imminent desert shootout, the next we're falling heart over heels in a dance floor entanglement"
Album of the week on Radio National on The Inside Sleeve – Presented by Paul Gough
Album of the week on Melbourne radio station 106.7 PBS – FM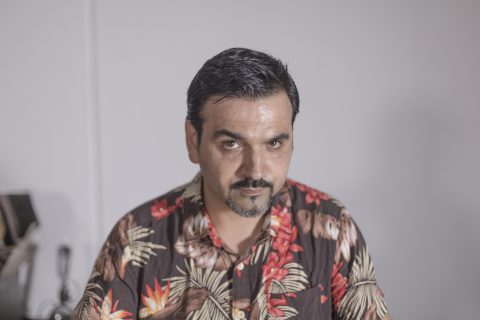 KEKO – VOCALS
San Lazaro's inimitable front man, Franshesco "Keko" Viran was born in Arica, Chile and lived in Bolivia and Equador before migrating to Melbourne in 1986, where his voice has been a fixture of the Latin music scene for over 20 years. As a vocalist and songwriter, Keko blends the influence of South American singers like Victor Jara with that of classic Cuban soneros like Ibrahim Ferrer into his own distinct style, sometimes passionate and political, sometimes carefree and festive. Keko's songwriting is the core of San Lazaro's unique musical style.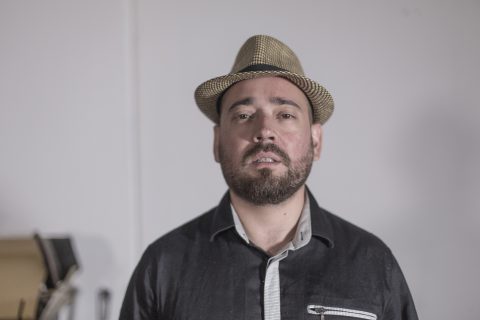 OSCAR – TIPLE COLOMBIANO / VOCAL
Guitarist Oscar Poncell grew up moving between Australia and Chile and has spent his life studying and performing various South and Central American musical styles. In San Lazaro, he plays a customized Tiple Colombiano on which he adapts the 'montuno' role of the Tres guitar or piano so central to Latin music. Oscar's tiple, many times broken and remade has been dubbed "Indestructiple" and is emblematic of San Lazaro's approach to Latin music. A broken Colombian instrument repaired and customized in Australia so a Chilean can play Cuban music on it.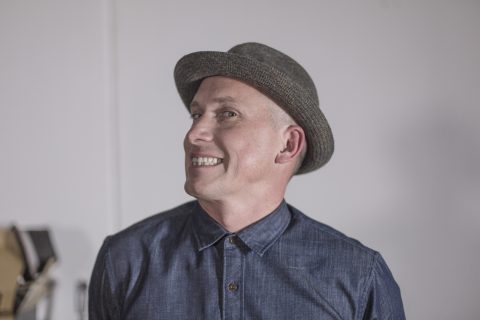 BOB – BASS
Robert Douglas – Solà aka Bob Knob, is a bassist, producer and recording engineer who has worked across an wide variety of musical styles from hip hop to psychedelic Bollywood to afrobeat to salsa. Co-founder of Melbourne record label Hope Street Recordings, Bob's recent productions include albums by The Bombay Royale, Emma Donovan and The Putbacks and San Lazaro's "Serendipity" EP.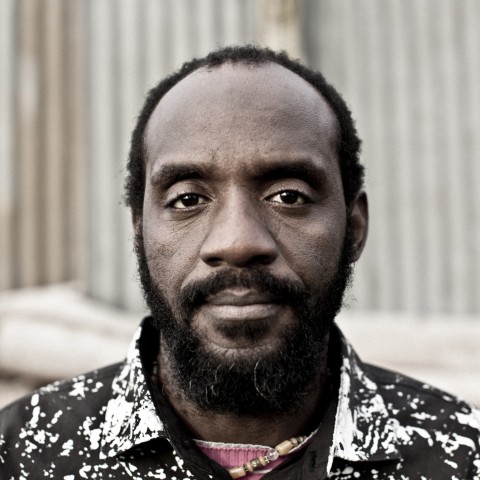 PANGA - CONGA
Rodolfo Hechavarria "El Panga" is a Cuban percussionist who can trace his family's musical roots back to Senegal and Congo. Born and raised in Santiago De Cuba, Panga was a founding member of seminal 1990s timba band Sonora La Calle and toured the world for many years with the Lady Salsa theatre show before settling in Melbourne and joining San Lazaro. In addition to the congas, Panga is expert in all forms of Afrocuban percussion, and has a particular passion for the Batá.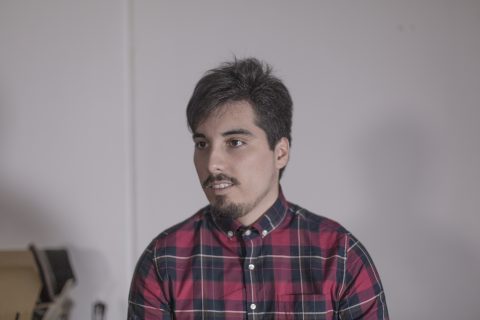 JETHRO – DRUMS / TIMBALES
Jethro Negron grew up in Melbourne in a family of Chilean musicians, and took up the Drums at age 6. At the age of 9, he won the Australian Junior Drummer competition and hasn't looked back since. Jethro's playing is ferocious yet tasteful, and the musical relationship he has developed with Panga in the rhythm section has lifted San Lazaro's music to the next level.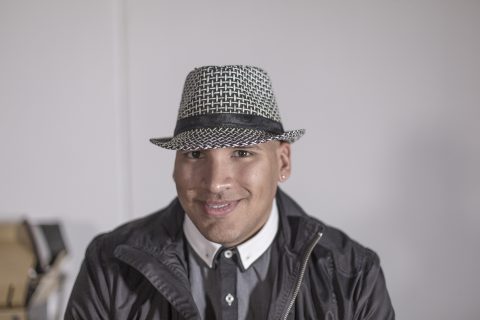 LAZARO – TRUMPET
Born and raised in Havana, Cuba, Lazaro Numa Pompa began studying trumpet at the age of seven. Still in his early twenties, he already has over a decade of experience performing in orchestras, Latin and jazz bands in Cuba, Singapore and now in Australia. In addition to the trumpet, Lazaro is also an accomplished pianist, arranger composer and music educator and is the most recent addition to San Lazaro's lineup.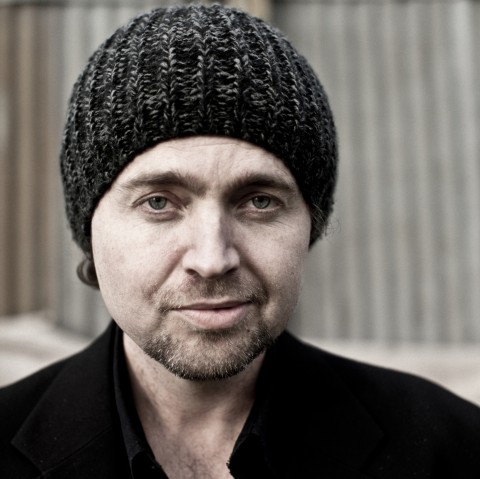 NASH - GUITAR
Originally from New South Wales, guitar virtuoso Nashua Lee has made his mark in Melbourne's jazz scene where he has been a fixture for over a decade. He first made an impact with the infamous 12 Tone Diamonds - proponents of possibly the most intense and bizzare electric Jazz produced in Australia to date, and now plays regularly with the best touring and recording musicians to grace Melbourne.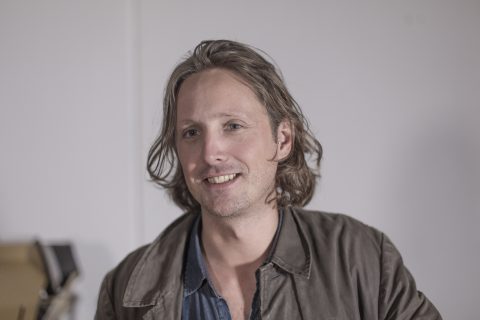 LACHLAN - SAXOPHONE
Saxophonist Lachlan Mclean has been performing, composing and recording in Melbourne and throughout Australia for 15 years. The youngest son of a Rodeo cowboy from country Victoria, Lachlan moved to the city as a teenager to pursue dreams of being a Jazz saxophonist. He now plays regularly with the best improvisers in Australia and is a founding member of San Lazaro.